Polsat News is Polish news television network owned by Telewizja Polsat. The channel broadcasts news, wheater, sports, bussines, talk-show and documentaries programmings.
Polsat News was launched on June 7, 2008 at 7:00. It is the first information channel in Poland broadcast in the 16:9 format. The test issue was completed on July 14, 2008. From the very beginning, the channel was uncoded, because it had to get a good coverage on cable TV. On August 1, 2008, Polsat News began broadcasting commercials. On March 1, 2009, several minutes after midnight, it was encoded in Nagravision 3 (for Cyfrowy Polsat).
The "live" program is broadcast from 05:58 to 23:50. Information services are broadcast every half hour (during the morning band Nowy dzień every 15 minutes). In total, the channel employs over 400 people, of which almost half is an editorial team. The program is divided into strands: morning - Nowy dzień, afternoon - To jest dzień i wieczorne - It was day. The most watched program of the station is Gość Wydarzeń, which is broadcasted immediately after Wydarzenia and watches an average of 58 thousand. viewers daily.
Between 5:58 and 8:15 (Polsat - Monday to Friday) and from 5:58 to 7:45 (on weekends and holidays), from 5:58 to 7:40 (Polsat 2), and from 5 : 58 to 10:00 (Polsat News 2) re-broadcast the station signal, while the program To był dzień is repeated at night on the ground TV4.
From September 1, 2010 it was available in Cyfra+ on channel No. 8, and from May 5, 2011 on n on channel 17. The channel then was included in the offer of NC+. Polsat News audience in the entire 2010 was over 38,000. viewers (0.62% of all viewers). It gives him a 19th place in terms of viewing TV channels in Poland. From February 3, 2014, the channel is available in HD quality.
On October 18, 2015, the official website of Polsat News was launched.
From October 28, 2016, the station is available in satellite broadcast only in HDTV quality.
On March 14, 2017, the official mobile application of Polsat News was launched, which is available to Android and iOS users.
Programmings
Edit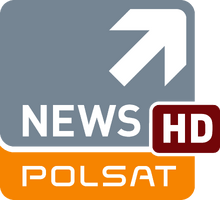 Informacje
Informacje dnia
Pogoda
Sport
Nowy dzień
To jest dzień
To był dzień
To był dzień na świecie
Sportowe podsumowanie dnia
Wydarzenia
Biznes Informacje
Interwencja Extra 
Graffiti 
Ostatnia instancja
Gość "Wydarzeń" 
Debata
Encyklopedia zdrowia
Czarny punkt 
Nie daj się fiskusowi 
External links
Edit
Community content is available under
CC-BY-SA
unless otherwise noted.